Tucked away between the picturesque mountains of the Hemel en Aarde Valley near Hermanus, is Heaven & Earth Horse Trial Rides on Karwyderskraal farm. Whether you would like to enjoy a leisurely stroll or an adventurous outride on horseback, a variety of trails  with scenic mountain views and wine tasting on spectacular wine estates is on offer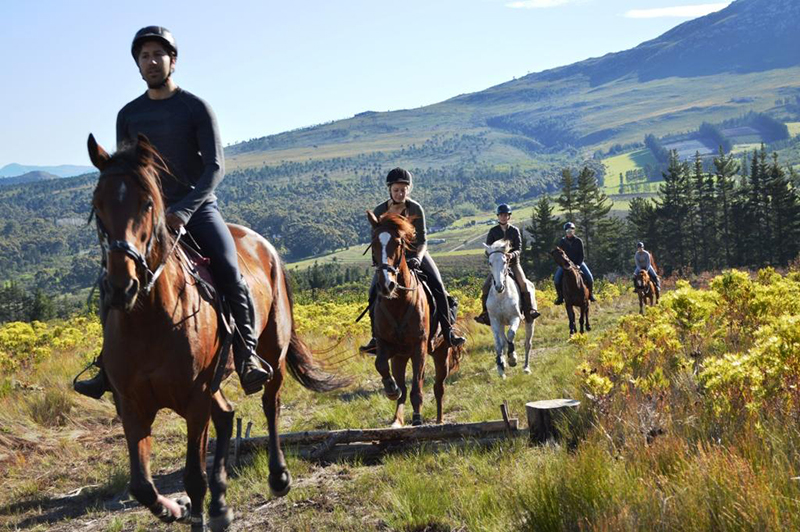 The Orchard Trail is ideal for beginners or families with young children that would like to experience an adventure on horseback in beautiful surroundings. The duration of this trail is 60 minutes to ensure riders have a good first time experience. Focus on handling the horse correctly and maybe introducing you to your first trot. Available daily 8:30, 11:00, 13:30 or 16:00. 1 to 10 riders can be accommodated at a time on this trail.
PLEASE NOTE that occasionally we might join different groups together if there are numerous enquiries.
Duration : 1,5 Hours (30min Pre-ride instruction and 60min outride.)
Orchard Trail: R400 / person, Solo Rider: R500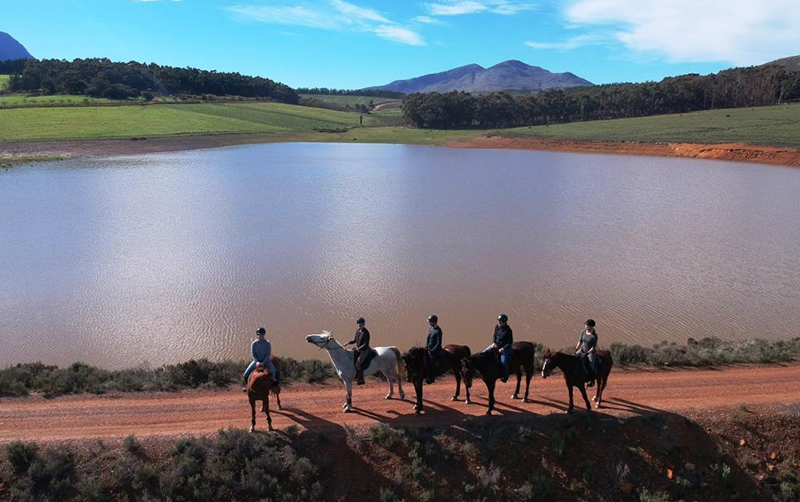 Private and Exclusive trails are being offered at 9:00, 12:00 and 15:30 daily.
Ideal for taking that special person or the whole family on a splendid adventure. During these timeslots only one group gets booked and the guides will give riders special attention and instruction during the ride. Any experience level can be accommodated – walk, trot and canter as per clients needs.
Duration : 2 Hours (30min Pre-ride instruction and 90min outride)
Exclusive Trail: R500/person, R600/solo (Early risers 9:00, Noon 12:00 or Sunset Cruise 15:30)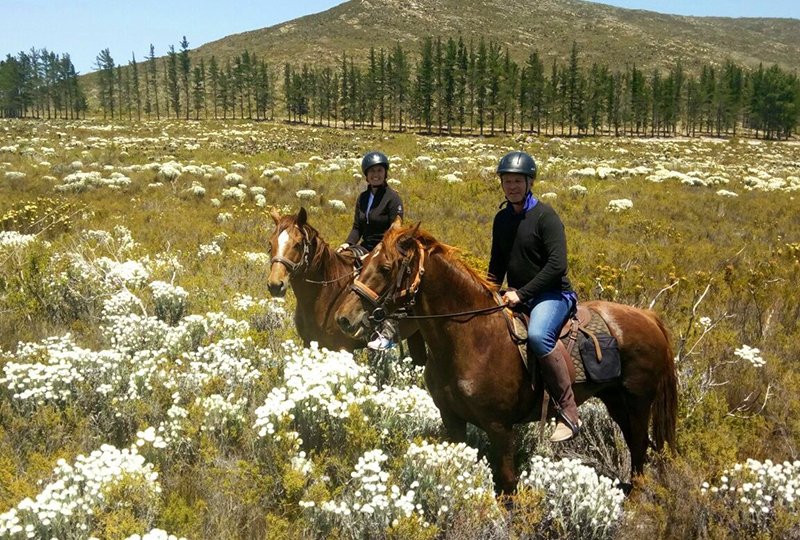 The Bosman Frame House Wine Tasting Trail
The Bosman Frame House is complimented by the aromatic smell of the indigenous fynbos, majestic mountains and fertile soil. Innocently draped in pure white, this frame house is the perfect destination to guests who would appreciate a stroll on horseback for beginners or an exhilarating ride with lots of trotting and cantering possibilities for the experienced guests.
Enjoying a wine-tasting on the deck overlooking the vines, this experience promises to be delightful and memorable.
Accommodates 2-8 riders – (beginners to experienced welcome.)
Duration: approx 2.5 hours (15 min pre-ride instruction and 2hr 30 min trail and wine tasting)
Cost: R600 / person (minimum 2 riders)