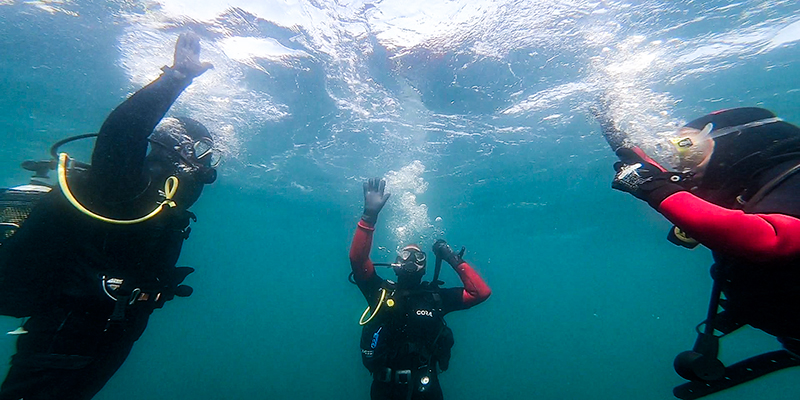 Every morning, weather dependent, a 2 tank guided dive trip (two separate dives) is offered on Ocean Quest, a 36ft sailing catamaran. Depending on the weather the first dive is normally a reef dive. Divers can enjoy the local coral and fish life, sometimes being accompanied by a curious seal.
Once divers are back on board they are given the opportunity to regain their body temperature. Energy drinks, soft drinks and bottled water is on offer while Ocean Quest pulls anchor and moves to the next dive site. The second dive site is normally a kelp forest dive. Besides kelp forests being shallower than the reef dives, it also offers safe anchorage for Ocean Quest, allowing passengers to swim or snorkel. The kelp forests are an attraction on their own, they are also home to different small shark species like the pyjama and shy shark. Often plenty of macro life can be encountered on the kelp forest dives. This will be pointed out by the dive guide.
Once everyone is back on-board the boat will return to the harbour, where divers can rinse any of there personal gear and have there log books stamped, while enjoying a hot cup of coffee or tea.
No more than 6 divers are allowed per trip. This is to keep dive trips personal and give maximum attention to the divers. If bigger groups want to come on board this can be arranged via special request.
The aim is to make dives as relaxing and effortless as possible for all clients. You will always find a dive guide or crew member at hand to help with whatever is needed.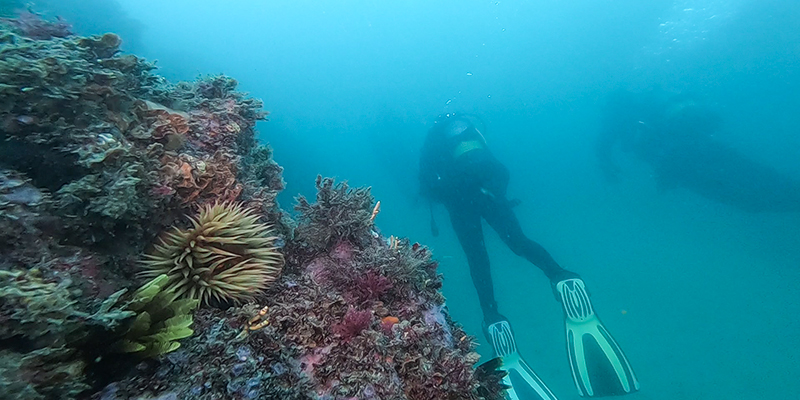 Arrival time: 8:30am
Departure: 9:00am
Return to harbour: 12pm-1pm
Cost: R2500 pp all inclusive, or R2000 pp only including tanks and weights.
Passengers R300pp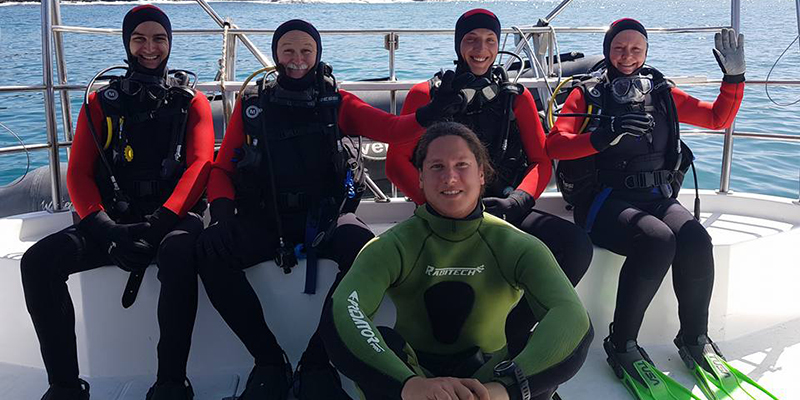 Fully compliant with SA Marine Safety Association requirements.
Experienced crew and a registered skipper at the helm.
Member of the Divers Alert Network and Emergency First Response
ALL TRIPS ARE SUBJECT TO WEATHER AND SEA CONDITIONS.