Hermanus Wine Tours and Vineyards
Hermanus is blessed with an incredible wine valley which offers 22 wineries, 15 great tasting rooms, over 120 award winning wines for you to sample and 5 fabulous lunch time restaurants all set in majestic mountainous scenery. The cooler maritime climate is perfect for producing outstanding Sauvignon Blanc, Chardonnay and is the region in South Africa for world class Pinot Noirs.
Wine Tours are conducted by an accredited Cape Wine Academy Tour Guide in a luxury air-con minibus, who will inform you of loads of relevant wine information - on the history of wine, vine and grape cultivation, cellar processes, barrels, corks, exports and lots more ... while you slowly sip your delicious wines.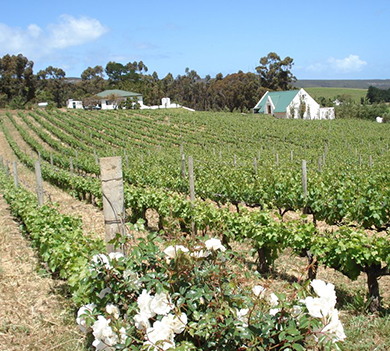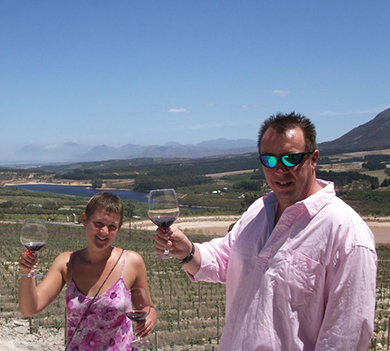 Tours can start with a drive high up onto a scenic mountain range to give you a marvellous birds-eye view of the wine valley and Hermanus, so as to orientate you and to explain what our wine region is all about.
Included in your Wine Tour minibus are - free ice-cold waters, box of crackers to cleanse your palates between each wine tasted, John Platter SA wine book to see what the experts have to say about each wine that you are sampling and many other comforts.
2 hours will allow you to visit 2 vineyards and sample 10 to 15 wines and starts at R700 per person. Each additional hour will add on approximately 5 to 10 more wines and each hour is at a tiny R100 per person per extra hour - (kids go for free). All your wine tasting fees (charged at R75 to R100 per person per winery) are paid for by the wine tour company.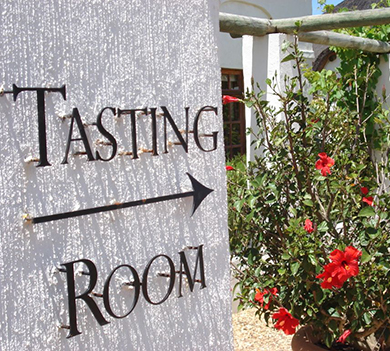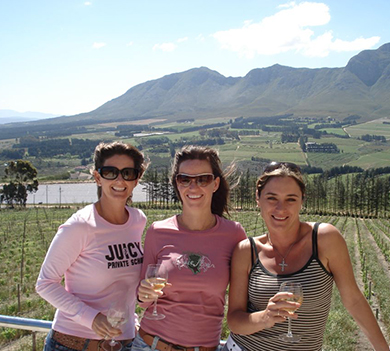 Lunch-time restaurant bookings can be easily arranged (and are for your own pocket).
To end your tour you can visit a fabulous wine store at the bottom of the valley, that has over 1600 different South African wines, ports, champagnes, brandies, grappa and many other delicious liquors.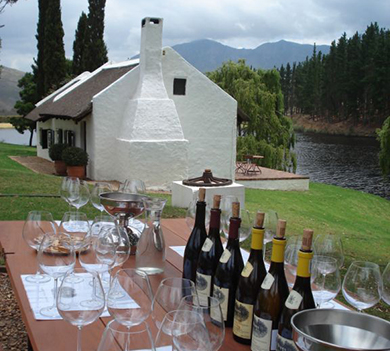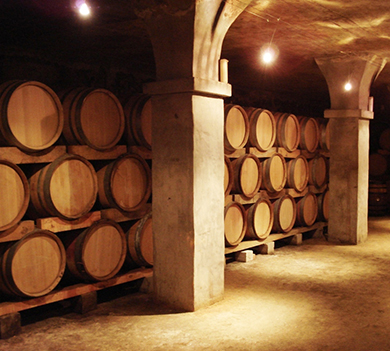 Wine Tours operate daily. Booking is essential. No minimum or maximum group sizes.